An investigative firm with decades of experience in serving our clients with discretion
For more than 25 years, Case-Closed has been the go-to investigative firm for top businesses, premier law firms and individuals throughout the Carolinas. Led by Leroy Everhart, a top tier investigator with more than 40 years of experience, the firm is known for its expertise, professionalism and outstanding client service.
Our Case-Closed team consists of highly trained and skilled professionals with decades of experience. Supported by state-of-the-art technology, we create detailed reporting backed by video, photographs, and physical evidence. And because successful investigations encompass more than just field work, we provide a knowledgeable, full-time customer service staff to ensure your case will be easy and transparent from initial contact through final accounting.  To discuss a matter in confidence, contact our office 24-hours a day at (336) 777-1114. To begin the investigative process, please complete our intake form.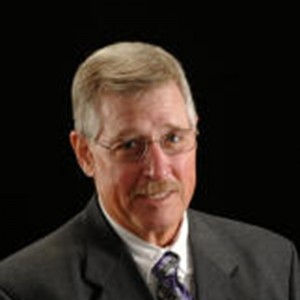 Leroy W. Everhart, IFC, BAI, SAKU
President and Managing Director
Leroy's remarkable investigative career has spanned over 40 years and has been based on a simple philosophy: If the truth is there, a hard working investigator can deliver it. In a profession where many come and go, Leroy's longevity is evidence of his dedication to client service, valuable results and the pursuit of that truth.
First licensed in his home state of North Carolina, he has continuously served attorneys, small businesses, large corporations, financial institutions, government agencies, insurance companies, and individuals both locally and worldwide. While Leroy's client list is a who's-who of the North Carolina businesses and legal community, he has also been appointed to perform investigations for Federal and State courts.
Leroy is a Charter Member and Past President of the North Carolina Association of Private Investigators and currently serves as Vice President and Chair of the Ethics and By-Laws Committee. Additionally, he is an active member of the National Association of Legal Investigators, the Florida Association of Private Investigators,  the South Carolina Association of Legal Investigators, and Intellenet.  He is a Board Accredited Investigator and Insurance Fraud Certified.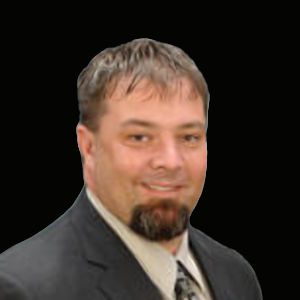 W. Craig Humphrey, IFC, CIS
Vice President of Operations
Beginning his investigative experience in 1994, Craig served in various undercover and investigative capacities with local law enforcement agencies, eventually moving to the private sector as a loss prevention manger for a nationwide retail chain.
He joined Case-Closed Investigations in 2001 and was named Vice President in 2005. His responsibilities include: case management, field investigations, employee training, surveillance equipment research, and development of the popular Case-Closed Drag-Net service.
Craig received his Technical Surveillance Counter-Measures training from the internationally recognized G. F. Bryant Jr., CMAS, CHS-V and received his Electronic Countermeasures Profession License (TSCM) from the North Carolina Private Protective Services Board. He is a certified Mobile Forensics Examiner and attained the professional certification in Insurance Fraud (IFC). His diverse training includes courses from the Department of Homeland Security and the Federal Emergency Management Agency.
Craig is a past Vice President of the North Carolina Association of Private Investigators and served on the association's Ethics & Bylaws Committee and Membership & Public Relations Committee for numerous years. Craig was responsible for designing and implementing the North Carolina Association of Private Investigators' Amber Alert and Silver Alert notification program. This program distributes all Amber and Silver Alerts to all members of the Association.
Community service is a cornerstone of Craig's life and supports various local charities. He founded Koi Rescue of North Carolina which he operates with his sons and several volunteers.